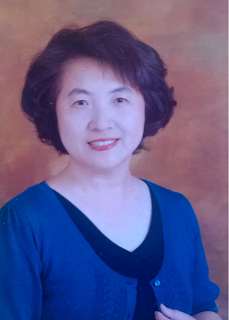 Your supports to Ling Ling Shi are deeply appreciated,
let's run together for America's future and life!
Participate "Sending Poem: My Soul Can See, to U.S. Leaders"
"My Soul Can See" is a 17-page Message Poem, a poem given to Ling Ling Shi by God in November 2008, a poem with the messages of Awakening and Healing, Unity and Peace for America and the world.

This 17-page poem is a visionary poem that expresses a prayer of hundreds of U.S. congressmen and congresswomen praying to God.

May this poem bring the heavenly healing medicines to the land of America!

May we see this day in America, and see this day soon!

Click here to the poem page.
Participate "Voice of We the People" Interview Program
First, Ling Ling Shi's Campaign for U.S. Senator 2024 will address the following 2 critical crises
in America that need California government, Biden administration/White House and
the entire nation to pay serious attention and to find just and quick solutions,
your participation is extremely important:
Ling Ling Shi's Advocacy 1
"Stop the Continuously Soaring Renting Cost-the Severe Living Crisis in California and U.S.".
This severe reality is causing millions and millions of Americans suffering the danger of
homelessness and become the poor and working-poor people!
Ling Ling Shi's Advocacy 2
"Protect and secure the Apartment Renting for the seniors and retired working people
based on their initial renting cost without increase. Any Apartment Renting cost increasing
caused by economic inflation should be taking cared by government funding.
Stop the eviction threats to seniors and retired working people due to real estate market Skyrocket Renting Cost. The reality of people's fixed retirement income determined that they cannot afford
the Continuously Soaring Renting Cost in California and U.S., they are facing the danger
daily/monthly/yearly to become the homeless elders. These crucial crises and financial burdens
are too heavy to bear to the seniors and retired working people"
Ling Ling Shi will collect the "Voice of We the People" from hard workers,
working-poor people, seniors, retired working people, and to send them
to California Governor-Gavin Newsom Administration and the White House-President Joe Biden Administration. In the meantime, those "Voice of We the People"-the painful and real stories
of people and their needs will be posted on "Wells News Station", Ling Ling Shi YouTube Channel,
and on social media by people's help. Together, let the truth come out,
let people's voices to be heard, let the crises to be solved
with wisdom, justice, faith, hope and love!

Please send your story and voice by a 3 minutes video to Ling Ling Shi at: lingling_lilyofvalley_shi@yahoo.com

Please click here for the information needed for filming your own video
by iPhone, video camera etc.
"Challenge 10 Giant Chaos in U.S. Political and Economic Sectors"
News Program is coming soon, stay tuned and share with others, thank you!
Preview these 10 sectors and Ling Ling Shi's advocacies,
please visit: https://www.wellsark.com/2016SenatorCampaign.html
Watch News and Share with Others at:
Wells News

Coming soon, stay tuned!

Enter Wells News, please click here




Watch News and Share with Others at:




Ling Ling Shi YouTube Channel




---"Rekindle the Hope of America"---




Coming soon, stay tuned!

Ling Ling Shi Campaign News Programs, both "Voice of We the People" Interview Program and "Insight & Commentary with Ling Ling Shi" Program, will be posted on Wells News and YouTube weekly.




Watch videos, subscribe to Ling Ling Shi YouTube Channel: liliesofvalley, and share videos via your social media, please click here



Poem "My Soul Can See"-Written and Reading by Ling Ling Shi